Event Linking To External Link
31 NW 57th St, Miami, FL 33127
Join us for this class and familiarize yourself with the essential components of the Moon and Sun Salutations! We will learn you all the essential parts and get you prepared for new horizons.
Booking Process
Our beloved customer reviews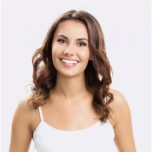 Quisque rhoncus tellus et suscipit pellentesque. Donec viverra eros sed justo dignissim laoreet. Aenean justo risus, imperdiet id massa ac, convallis condimentum risus.
Please click here to see contact detail