Slidedown Event
Montclair, New Jersey
Like many transitions in yoga, the ability to step forward from downward dog into a lunge isn't only about strength and flexibility, it's also about technique. You will learn quick and easy techniques to follow to eliminate that hesitant response the next time you are in down dog and the teacher cues for you to step your foot forward. These techniques involve the mind, breath, and body.
Booking Process
Our beloved customer reviews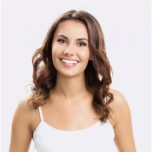 Quisque rhoncus tellus et suscipit pellentesque. Donec viverra eros sed justo dignissim laoreet. Aenean justo risus, imperdiet id massa ac, convallis condimentum risus.
Please click here to see contact detail