Event That Open In External Site
Montclair, New Jersey
Dance Fit is a combination of dance and Cardio exercises that burn a lot of energy. The department uses vibrant Pop, Rock, EDM and Kpop exercises with simple modern movements.
Booking Process
Our beloved customer reviews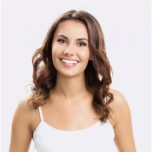 Quisque rhoncus tellus et suscipit pellentesque. Donec viverra eros sed justo dignissim laoreet. Aenean justo risus, imperdiet id massa ac, convallis condimentum risus.
Please click here to see contact detail