Single Event
415 Temple Lane, Antioch
Effective weight loss brings a glamorous body Remove stress, refreshed spirit Detox for the body, prevent aging Confidently "adventure" with friends at parties Maximum exercise stimulates tachycardia and better blood circulation.
Booking Process
Our beloved customer reviews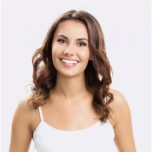 Quisque rhoncus tellus et suscipit pellentesque. Donec viverra eros sed justo dignissim laoreet. Aenean justo risus, imperdiet id massa ac, convallis condimentum risus.
Please click here to see contact detail