Multi Day Event
415 Temple Lane, Antioch
Flexible body, sensitive. Mental comfort and fun. Burn 600 - 700 calories within 60 minutes of training. Enhance the activity of the heart, blood circulation. Reduce the risk of heart disease. Self-defense ability with some basic martial arts moves.
Booking Process
Our beloved customer reviews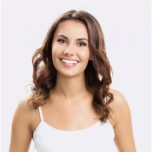 Quisque rhoncus tellus et suscipit pellentesque. Donec viverra eros sed justo dignissim laoreet. Aenean justo risus, imperdiet id massa ac, convallis condimentum risus.
Please click here to see contact detail