Popup Open Event
31 NW 57th St, Miami, FL 33127
A heavy body, a lot of fat in the thighs and stomach makes you lose confidence when wearing clothes on the street or meeting friends at parties. This worrying issue will be solved if you look for weight loss exercise. To lose weight as well as want your body toned, you should apply cardio training process now.
Booking Process
Our beloved customer reviews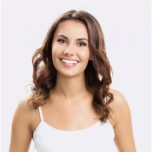 Quisque rhoncus tellus et suscipit pellentesque. Donec viverra eros sed justo dignissim laoreet. Aenean justo risus, imperdiet id massa ac, convallis condimentum risus.
Please click here to see contact detail