Event With Featured Image
Montclair, New Jersey
Remember that karate is a peaceful, non-violent martial art. The karate moves seem violent but mostly for self-defense. Practice a lot of the techniques you learn so that when you fight, you don't need to think, just act.
Booking Process
Our beloved customer reviews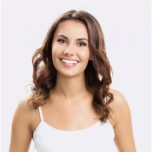 Quisque rhoncus tellus et suscipit pellentesque. Donec viverra eros sed justo dignissim laoreet. Aenean justo risus, imperdiet id massa ac, convallis condimentum risus.
Please click here to see contact detail