Vinyasa Yoga
Montclair, New Jersey
Vinyasa is the connection between the mind and the continuous movements, the sweat generated by the heat of Vinyasa brings impurities out of the body. This technique is sometimes also referred to as Vinyasa flow, because the poses move smoothly like a dance.
Booking Process
Our beloved customer reviews
Mariah Soley
Jun 11, 2020
at 07:06
Your service is very good. I am very happy about your product
KellyJaeger21
Jun 11, 2020
at 08:06
Can not say enough great things about Becky. She introduced me to AshTanga Yoga and completely changed my life. I visited her three times a week for 90 minute long private lessons and can not say how great it was. I had done Yoga in the past but nothing compared to what Becky introduced me to. Not only is she knowledgable, helpful, and thorough; she is friendly, warm, and a general joy to be around. Before going to Yoga at The Little Yoga Room, I had been in a motorbike accident which left my back and my wrist in frequent pain. I had visited the chiropractor multiple times to no avail. After a few sessions, I felt stronger and my pain when away completely. I can not say enough great things about Becky's classes and her teaching methodologies. It is simply fantastic!
Monday
12:00 AM - 12:00 AM
Tuesday
12:00 AM - 12:00 AM
Wednesday
12:00 AM - 12:00 AM
Thursday
12:00 AM - 12:00 AM
Friday
12:00 AM - 12:00 AM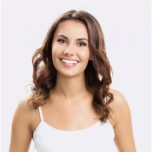 Quisque rhoncus tellus et suscipit pellentesque. Donec viverra eros sed justo dignissim laoreet. Aenean justo risus, imperdiet id massa ac, convallis condimentum risus.
Please click here to see contact detail