Gentle Yoga
Dell'Angeletto 3, 00184 Rome, Italy
A combination of slow and simple poses, but with a profound impact on the musculoskeletal system. This is a basic, light and relaxing class so it is very suitable for beginners but equally important for those who have experience practicing in protecting the body from joint injuries. Musculoskeletal.
Booking Process
Our beloved customer reviews
pattyk371
Jun 11, 2020
at 08:06
This yoga studio is wonderful! We emailed Becky (owner and teacher) to see if she had room in her class and she immediately responded! The class is located in an open air room on stilts! It's so peaceful and has fans to keep away the heat and bugs. Becky is a wonderful teacher…
Veronique W
Jun 11, 2020
at 08:06
I unfortunately didn't get to go to Becky's shala but she came to my hotel. She's an amazing teacher. I learned so much in the 2 hours we spent together! I highly recommend her and would definitely go to her place if I was in the area again.
Monday
12:00 AM - 12:00 AM
Tuesday
12:00 AM - 12:00 AM
Wednesday
12:00 AM - 12:00 AM
Thursday
12:00 AM - 12:00 AM
Friday
12:00 AM - 12:00 AM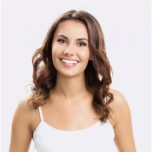 Quisque rhoncus tellus et suscipit pellentesque. Donec viverra eros sed justo dignissim laoreet. Aenean justo risus, imperdiet id massa ac, convallis condimentum risus.
Please click here to see contact detail