Pregnant Yoga
31 NW 57th St, Miami, FL 33127
You're expecting? Congratulations! You must be – excited, scared, happy, and overwhelmed – all at the same time. It's difficult to put your finger on just what you're feeling, isn't it? The kicks are delightful, but the cramps are debilitating. You might be glowing with enthusiasm one moment and overcome with emotion the next. Nothing quite explains the feeling of having a life growing inside you. You may also experience a fair share of mood swings; courtesy of hormonal changes. This is precisely why yoga can be a godsend for you during pregnancy.
Booking Process
Our beloved customer reviews
Adrienne H
Jun 11, 2020
at 08:06
Becky at the Little Yoga Room is a fantastic instructor! She teaches Vinyasa and Ashtanga flow. Becky differentiates to all levels and is warm, caring and helpful. . Having lived all over the world and been a student of hundreds of instructors, she ranks with my top favorite instructors. I am sure you won't be disappointed. Thank you again Becky!
RachelWanders
Jun 11, 2020
at 08:06
Highly recommend to everyone! Beckys yoga sessions are great, her lovely shala is close to Soi Ta ed and the gyms but far enough away to be peaceful! Becky is an angel, she is very friendly, warm, welcoming and patient. The perfect teacher :) She has definitely inspired me to continue yoga after I leave too.
Monday
12:00 AM - 12:00 AM
Tuesday
12:00 AM - 12:00 AM
Wednesday
12:00 AM - 12:00 AM
Thursday
12:00 AM - 12:00 AM
Friday
12:00 AM - 12:00 AM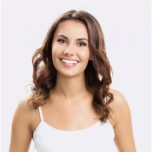 Quisque rhoncus tellus et suscipit pellentesque. Donec viverra eros sed justo dignissim laoreet. Aenean justo risus, imperdiet id massa ac, convallis condimentum risus.
Please click here to see contact detail