Hot Yoga
Montclair, New Jersey
Hot Yoga is a unique subject, students practice in a room with a temperature of 35-38 degrees C, stimulating sweating to increase the ability to detox. In the world, Hot Yoga has become an indispensable friend of Hollywood stars and international music such as Madonna, Lady Gaga, Beyonce, Demi Moor, Robbie Williams, Ashton Kutcher, Matthew McConaughey ...
Booking Process
Our beloved customer reviews
mercantedivenezia
Jun 11, 2020
at 08:06
There are many very positive reviews on The Little Yoga Room (Phuket). I want to double confirm that Becky is an awesome and inspiring instructor, who gets you into poses you never thought you would be able to. One of those rare individuals that puts you at ease with just a couple of words, she also responds to any inquiries in real time, a huge plus for me. The yoga shala is genuine and offers a tranquil atmosphere. The open space is blessed with breezes, and there are fans should the heat get the better of you. It is conveniently located near the Phuket zoo, so all taxi drivers know how to get there. What will see me return in addition to the yoga are the NLP sessions, which definitely helped me face some issues that had not been addressed in a very long time, and that probably would have never been addressed without Becky's expert guidance. Sound practical advice is given in a comforting and nurturing way. NLP does not solve all problems, but gives you the tools to deal with a great number of them, and that is already an advantage. Thank you Becky!
natsmith
Jun 11, 2020
at 08:06
I have came to Phuket with my friends for holiday 2 years ago and started to look for a yoga class . It was plenty to choose from : Hot yoga , in yoga , air yoga ... But I am so glad I chose Becky . Becky teaching Ashtanga yoga and I fell in love with it straight away . Becky…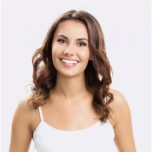 Quisque rhoncus tellus et suscipit pellentesque. Donec viverra eros sed justo dignissim laoreet. Aenean justo risus, imperdiet id massa ac, convallis condimentum risus.
Please click here to see contact detail