Kundalini Yoga
Montclair, New Jersey
Kundalini Yoga is a great choice for you, an ideal style of yoga for yogis who want to experience an ancient India and leave the suffering and fatigue of life. Not only that, Kundalini is a type that helps you have a strong spirit and awakens the natural energy source but usually less active in the body.
Booking Process
Our beloved customer reviews
Toni678
Jun 11, 2020
at 08:06
The little yoga room lives up to its name, as it is a simple yet effective bungalow platform type environment. I have been going on and off for a few months and will continue to go back. Absolutely love it and happy to have found a well suited yoga instructor. Becky is a great inspiring teacher and will always give you the attention that you need for your yoga practice no matter where your level is at. The atmosphere is light hearted and easy flowing with those around you. It is easy to find in a tropical paradise; Chalong Phuket, just before but opposite the Phuket zoo. Come along and join in on the happy yoga vibes.
sushiksyusha
Jun 11, 2020
at 08:06
I first came to The Little Yoga room in December 2014, and couldn't change it to any other shala ever since. Becky is a wonderfully welcoming and warm person, and she made me fell in love with Ashtanga in the first place :)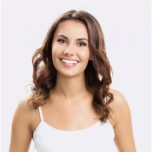 Quisque rhoncus tellus et suscipit pellentesque. Donec viverra eros sed justo dignissim laoreet. Aenean justo risus, imperdiet id massa ac, convallis condimentum risus.
Please click here to see contact detail