Gentle Yoga
Dell'Angeletto 3, 00184 Rome, Italy
A combination of slow and simple poses, but with a profound impact on the musculoskeletal system. This is a basic, light, and relaxing class so it is very suitable for beginners but equally important for those who have experience practicing in protecting the body from joint injuries. Musculoskeletal. Improve musculoskeletal and joint problems, recover quickly after injury; Helping the body recover quickly related to cardiovascular problems; Health promotion.
Rome
Dell'Angeletto 3, 00184 Rome, Italy
Monday
07:00 AM - 07:30 PM
Tuesday
07:00 AM - 07:30 PM
Wednesday
07:00 AM - 07:30 PM
Thursday
07:00 AM - 07:30 PM
Friday
07:00 AM - 07:30 PM
Added By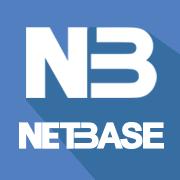 91 Nguyen Chi Thanh
+84 462752368
Netbase JSC is a software outsourcing company which focus on a total e-Commerce solutions and consulting services.
View more