Pregnant Yoga
3594 Jerome Ave, The Bronx, NY 10467, USA
You're expecting? Congratulations! You must be – excited, scared, happy, and overwhelmed – all at the same time. It's difficult to put your finger on just what you're feeling, isn't it? The kicks are delightful, but the cramps are debilitating. You might be glowing with enthusiasm one moment and overcome with emotion the next. Nothing quite explains the feeling of having a life growing inside you. You may also experience a fair share of mood swings; courtesy of hormonal changes. This is precisely why yoga can be a godsend for you during pregnancy.
Jerome Ave
3594 Jerome Ave, The Bronx, NY 10467, USA
Monday
07:00 AM - 09:00 PM
Tuesday
07:00 AM - 09:00 PM
Wednesday
07:00 AM - 09:00 PM
Thursday
07:00 AM - 09:00 PM
Friday
07:00 AM - 09:00 PM
Added By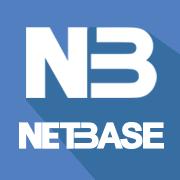 91 Nguyen Chi Thanh
+84 462752368
Netbase JSC is a software outsourcing company which focus on a total e-Commerce solutions and consulting services.
View more