Weight Training – Advanced
3594 Jerome Ave, The Bronx, NY 10467, USA
This is a high-intensity, circuit type workout and you need to have a reasonable fitness to cope with this intensity. If you feel you are not handling it well, do only one circuit rather than degrade the intensity of the workout — or revert to a moderate intensity program. Regular medical checkups are always worthwhile. This discipline gives you a new feeling, helps you quickly reach a standard body, and increase the physical endurance of the body.
Jerome Ave
3594 Jerome Ave, The Bronx, NY 10467, USA
Monday
07:00 AM - 05:30 PM
Tuesday
07:00 AM - 05:30 PM
Wednesday
07:00 AM - 05:30 PM
Thursday
07:00 AM - 05:30 PM
Friday
07:00 AM - 05:30 PM
Added By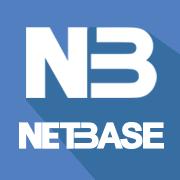 91 Nguyen Chi Thanh
+84 462752368
Netbase JSC is a software outsourcing company which focus on a total e-Commerce solutions and consulting services.
View more